The first day of the campaign, which seeks to officially recognise Unite the Union as the trade union at Starbucks Coffee stores in the UK, saw activists joining actions in over 50 towns and cities across the UK - supported by Organise Now! and Strike Map UK.
The Peace & Justice Project has also launched ChangeIsBrewing.co.uk, which allows supporters to write a letter to Starbucks CEO Howard Schultz, send them a tweet and leave a review on their app demanding they recognise a trade union.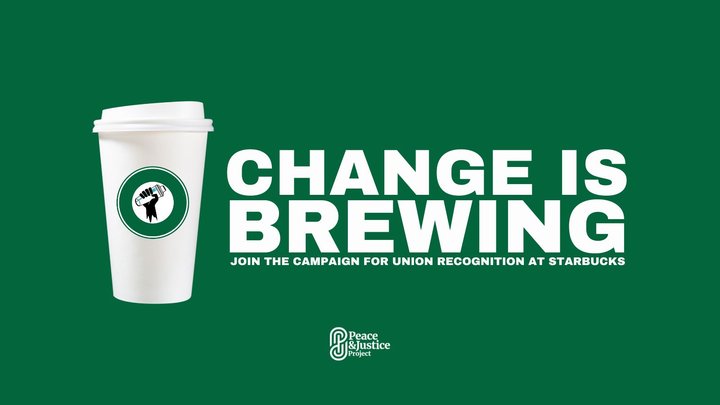 As part of the actions taking place in London, Jeremy Corbyn joined John McDonnell and Starbucks workers for a rally outside the flagship Starbucks store on New Oxford Street.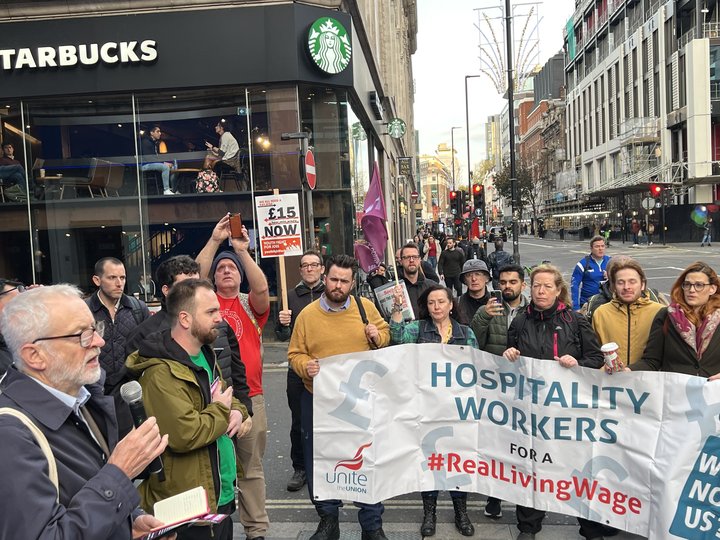 Speaking at the rally, Peace & Justice Project founder Jeremy Corbyn said:
"Decades of austerity and now the soaring cost of living has pushed millions of workers and their families into poverty and desperation.
The time is long overdue for companies like Starbucks to recognise a trade union and negotiate a fair deal with its workers that will see baristas receive better pay and conditions, and help them through these tough times and beyond.
Starbucks has announced huge profits in the UK and around the world, and its tax affairs have been called into question on numerous occasions. They, like companies such as Amazon, Royal Mail and others, simply must be held to account for letting their workers pay the price for the bosses' greed."