The rally, hosted by the Peace & Justice Project, took place in Callington in support of the petition with three demands to Samworth Brothers bosses. The demands are paying Samworth employees a fair living wage, giving them full sick pay and recognising the BFAWU as its trade union.
Speaking at the rally at Callington Social Club, Jeremy Corbyn said: "Over recent weeks we've seen hundreds of thousands of workers taking action to improve their pay and protect their conditions. That's why I'm proud our Peace & Justice Project is organising this campaign alongside BFAWU.
John James, regional organiser for BFAWU, added: "Ginsters is a household name and turns profits in the millions every year. Our message is simple: Ginsters and Samworth Brothers would not be a billion-pound company without its workers who make the pasties that we all enjoy. It's time they were treated properly and Ginsters recognise BFAWU."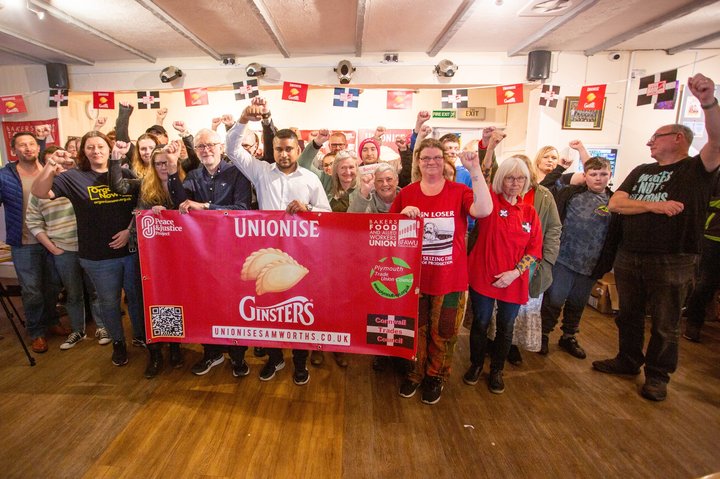 Donate
For the price of no more than a coffee a month, you can help us find, highlight, and end injustices at home and around the world.