The event will take place at ITF House in London, as well as being live streamed to a global audience, and will feature speeches and panel discussions with Jeremy Corbyn MP, Greek economist and former Minister of Finance Yanis Varoufakis, President of the Amazon Labor Union Chris Smalls and former general secretary of Unite the Union, Len McCluskey.
Joining them are some of the most prominent names in the global labour movement, including Chantal Mouffe, Sevim Dagdelem MdB, rapper and Palestine Solidarity Campaign patron Lowkey, and iconic British filmmaker, Ken Loach.
Some of the panel discussions already confirmed for the conference include 'A World of Peace and Safety' and 'Organising Workers Across Borders', with the full programme and speakers to be announced in the coming weeks.
Announcing the conference, a spokesperson for the Peace & Justice Project said:
"The Peace & Justice International Conference will focus on dialogue and actions to bring about solidarity and hope for a world of peace and justice. Our goal is to build a platform with international politicians, union leaders, academics and activists to create an alternative to global injustice, inequality, conflict and the misery faced by billions."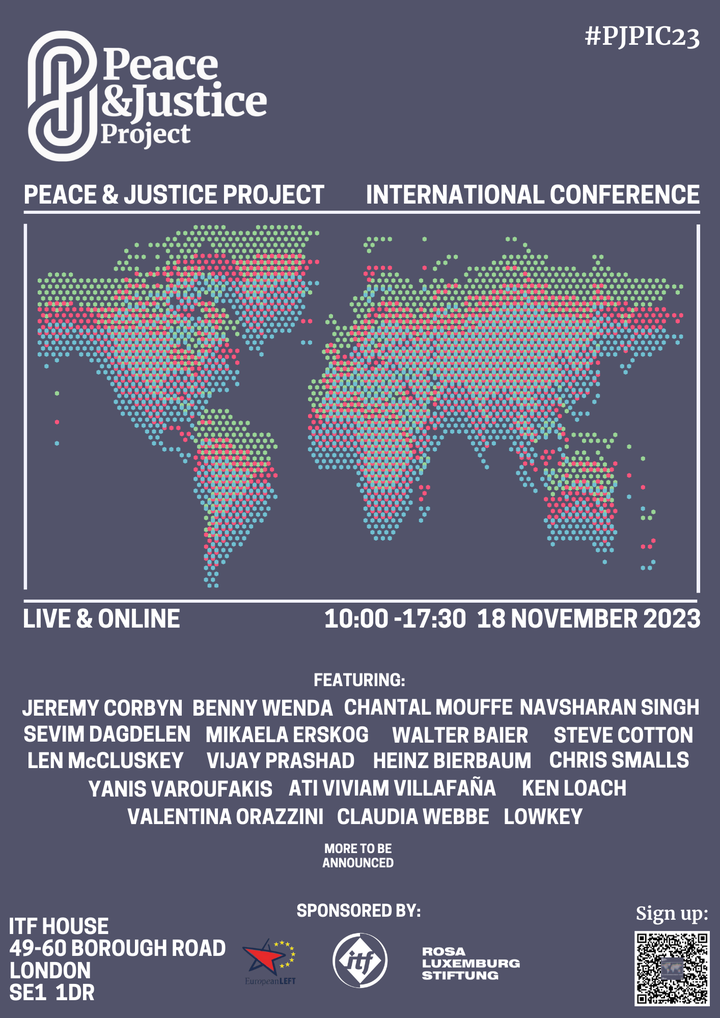 FOR ANY MEDIA ENQUIRIES:
Please contact Samuel Sweek, Press & Media Coordinator at Peace & Justice Project, on (+44) 07956998023, or by email on media@thecorbynproject.com.