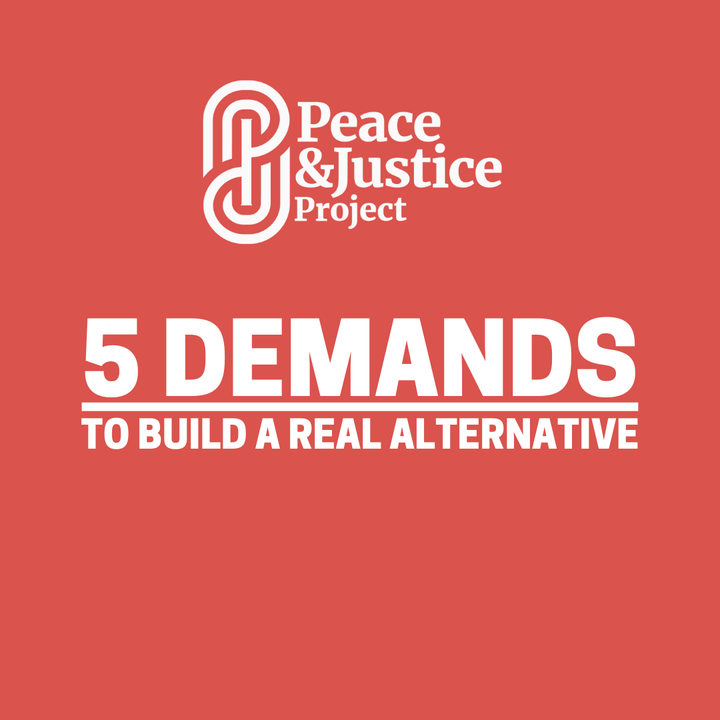 A REAL PAYRISE FOR ALL
After years of real-term wage cuts, workers up and down the country are choosing between feeding their children or heating their homes, from nurses and teachers to rail workers and posties, these past few months have seen record levels of industrial action in the UK.
Everyone has a right to live and work with dignity. That means giving nurses, teachers and public sector workers an above-inflation pay rise, implementing a minimum wage of £15 per hour, banning zero-hours contracts and reversing cruel benefit sanctions.
DEMOCRATIC PUBLIC OWNERSHIP
As millions struggle to pay their energy bills, fossil fuel giants are taking home record profits. Private profiteering is plunging people into poverty and destroying our planet. Alongside water, rail and mail, it's time we put energy back where it belongs: in public hands.
Democratic public ownership will empower communities, bring prices down and kickstart a Green New Deal that invests in sustainable energy.
HOUSING FOR THE MANY
On average, British renters spend 30% of their income on rent. Over one million households are waiting for council and social homes, whilst quarter of a million people are homeless. Housing is a human right, not a commodity – everyone deserves a decent, safe, warm and affordable place to live.
We need an immediate rent freeze and reduction, an end to no-fault evictions and an urgent mass council home building programme.  
TAX THE RICH TO SAVE THE NHS
After years of austerity and privatisation, our NHS is on its knees. It's time to end outsourcing, invest in a fully public system of universal healthcare and build a National Care Service.
The government says there's no more money for our NHS - but they're wrong. We can give our public services the money they need by introducing a wealth tax, raising income tax on the top 5% of earners and making corporations pay their fair share.
WELCOME REFUGEES AND A WORLD FREE FROM WAR
Refugees are being scapegoated for an economic crisis they didn't create. We must work towards a world of peace, free from nuclear weapons where conflicts are resolved through diplomacy and negotiation. We need a humane migration system based on dignity, compassion and care, which gives asylum seekers the right to work, healthcare and housing.
The refugees of today are our doctors, teachers and neighbours of tomorrow.
Download the full 5 Demands leaflet here.
5 Demands to Build a Real Alternative - LIVE from Brixton