LAUNCH: Right to Clothing campaign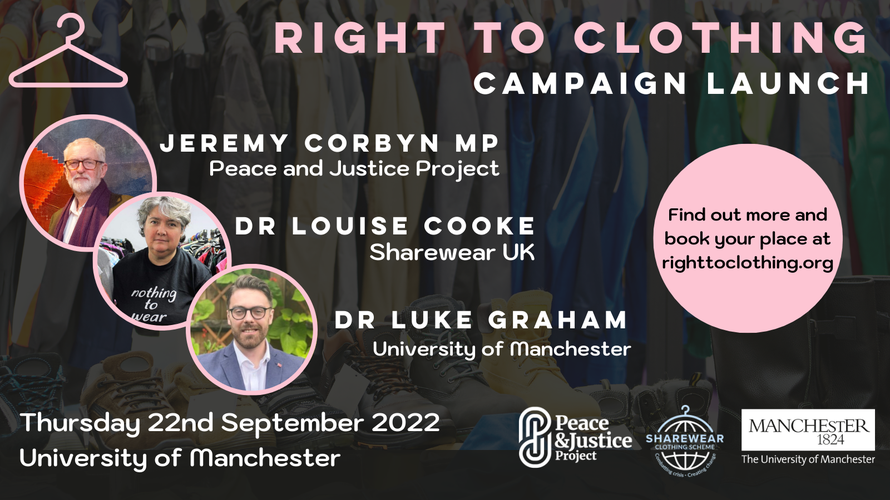 Join us live or online on Thursday 22nd of September as we launch our Right to Clothing campaign! Book your place here.
The Right to Clothing Campaign is founded by Sharewear UK and the Peace and Justice Project and has been working with Dr. Luke D. Graham at the University of Manchester. We hope to raise awareness of clothing deprivation, provide clothing directly to people on the ground through Community Sharewears, bring about a change in the law which better protects the right to clothing through this ensure that charity is not required for access to clothing.
Beyond clothing deprivation in the UK, the campaign will be working towards reasserting and delimiting the 'forgotten' right to clothing and empower those working in clothing deprivation throughout the world to campaign through a rights-based approach to ensure everyone has the right to clothing.
Follow this link to register your place for our launch at the University of Manchester.
Programme:

Manchester

- Right to Clothing launch

Roscoe Building, Theatre B University of Manchester Oxford Road Manchester M13 9PL

Join us online as we launch the Right to Clothing campaign